Buuts' means smoke in Mayan culture and Ha' means water. Two essential elements to achieve maximum purification of the soul.
THE ONLY MYSTICAL CENOTE CLUB DELVED INTO THE MAYAN JUNGLES
GET THE BEST EXPERIENCES, SOPHISTICATED CUISINE AND FUN IN ONE PLACE
Restaurant Zone | Beach Zone | VIP Zone | Mystic Zone
EVERYONE IS WELCOME. YOU AND YOUR PETS CAN ENJOY EXCLUSIVE SPACES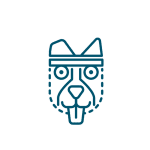 Elements such as water, wind, endemic flora, and fauna, as well as the color and flavors of thisregion, were a reason for worship and reverence for this civilization.
ALL YEAR ROUND CRYSTAL CLEAR WATER, HIGH VIBES AND THE BEST MUSICAL EXPERIENCE.
UNIQUE EXPERIENCES ALL YEAR ROUND, FULL OF THE BEST VIBES IN TULUM
FIND AN UNFORGETTABLE EXPERIENCE GUIDED BY TOP NATIONAL DJ'S
CONNECT WITH NATURE AND RECHARGE YOUR ENERGIES
CONNECT WITH NATURE AND RECHARGE YOUR ENERGIES
BUUTS´HA´TAKES THE RELAXATION AND WELLNESS EXPERIENCE TO ANOTHER LEVEL. LET YOURSELF BE ENVELOPED BY THIS SACRED TIMELESS PLACE
Camilo Garzon
The best in the world if you like electronic music and nature you have to visit this place if you go to Tulum.
Teresa Quintana
Natural and very relaxing environment, enjoy the water and you can cool off or have a delicious snack.
Kathy Valencia
Una experiencia increíble, la música, la gente y la atención. Nuestro mesero fue Juan, super atento y amable. Si van pidan que los atienda Juan. Gracias por hacer nuestra experiencia increíble.
Jaime Luna Bravo
Buen lugar para tomarte un relax los cenotes están increíbles, tienes que vivir esta experiencia la naturaleza está increíble
Max Bengoa
Excellent place to enjoy the day and party!
Paico eGamz
Uno de los lugares más bonitos que he visto en mi vida. Cualquiera que esté cerca le recomiendo no dejar de visitarlo.
Mariana Roo
La comida está deliciosa y el lugar parece de cuentos de fantasía, super hermoso.
Mike Rivera
4 cenotes maravillosos del mundo Maya, apenas una pizca de este mundo pero muy buena opción para disfrutarlo, personal muy atento, excelente servicio. Si tienes poco tiempo te recomiendo disfrutar este lugar.
Marco Andrade Valdez
El lugar más místico de Tulum con un encanto en su concepto de platillos y bebidas. ¡Impactante!
We are waiting for a message from You!
Join our newsletter and be the first to find out about our new experiences