Buuts' means smoke in Mayan culture and Ha' means water. Two essential elements to achieve maximum purification of the soul.
THE ONLY MYSTICAL CENOTE CLUB DELVED INTO THE MAYAN JUNGLES
GET THE BEST EXPERIENCES, SOPHISTICATED CUISINE AND FUN IN ONE PLACE
Zona Restaurante | Zona Playa | Zona VIP | Zona Mistica
EVERYONE IS WELCOME. YOU AND YOUR PETS CAN ENJOY EXCLUSIVE SPACES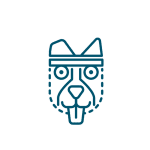 Elements such as water, wind, endemic flora, and fauna, as well as the color and flavors of thisregion, were a reason for worship and reverence for this civilization.
FIND AN UNFORGETTABLE EXPERIENCE GUIDED BY NATIONAL DJ'S
SPECIAL EXPERIENCES ALL YEAR ROUND, FULL OF THE MAYAN VIBE AND TULUM FEST. ENJOY THE MUSIC WHILE YOU DRINK A COCKTAIL OR SWIM IN THE MYSTIC WATERS OF THE CENOTE
NATIONAL AND SOPHISTICATEN FOOD AND DRINKS
LET OUR CHEFS AND MIXOLOGISTS DELIGHT YOUR PALATE
CONNECT WITH NATURE AND RECHARGE YOUR ENERGIES
CONNECT WITH NATURE AND RECHARGE YOUR ENERGIES
BUUTS´HA´TAKES THE RELAXATION AND WELLNESS EXPERIENCE TO ANOTHER LEVEL. LET YOURSELF BE ENVELOPED BY THIS SACRED TIMELESS PLACE
We are waiting for a message from You!
Join our newsletter and be the first to find out about our new experiences